Air Conditioning Repair and Service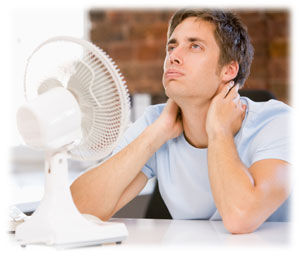 Air Conditioning Repair
At Blueox, we can take care of everything you need to make sure your home stays cool and comfy during the warm springs and the hot summers. In addition to carrying the finest lines of air conditioners on the market, including the Mitsubishi ductless cooling and heating systems, we also offer full-service AC repair. We can repair air conditioners that are in or out of warranty and we can repair AC units that we didn't originally sell or install.
Air Conditioning Service
It's recommended that you have your air conditioning system cleaned and serviced every year. Regular maintenance will prevent costly breakdowns as well as keeping the unit running efficiently so your cooling bills stay affordable. Annual cleaning and maintenance of your air conditioner should take place in the spring so it can have any necessary repairs completed before the weather gets too hot. Regular air conditioning maintenance also ensures that your unit will stay in warranty.
At Blueox in Oxford, we offer service plans for your AC units that not only make it more affordable to take care of your air conditioner, but also ensure that you won't have to wait and wait for an appointment at the beginning of the season. You can purchase a service plan when you buy your new air conditioner or if you need a flexible way to pay for your AC service plan you can add a service plan to your fuel budget for nine, twelve, or 25 dollars a month!
So if you need AC repair or service, call us at Blueox. Our well-trained HVAC techs will keep your home's AC working all throughout the summer! If you need fuel oil, propane, or diesel fuel, Blueox can help with that, too. We're a different kind of energy company; we want to make things easier and more affordable for you.